Traditional Khmer Massage
Oil free massage that concentrates on pressure points
and gentle stretching palm and thumbs are applied
to pressure points for relieving tired muscles and improving
blood circulation. The Traditional Khmer massage
will leave you feeling rejuvenated.
60mins:15$ / 90mins:19$ / 120mins:22$
Khmer Herbal Massage
Khmer herbal heat compress is used in combination
with traditional Khmer massage. Sore muscles are
worked and stretched, and then herbal heat compresses
are applied to help soothing of sore muscles.
The herbal heat compress relaxes aching muscles,
eases respiration through the use of aromatic camphor,
and reduces tension through the heat.
90mins:31$ / 120mins: 40$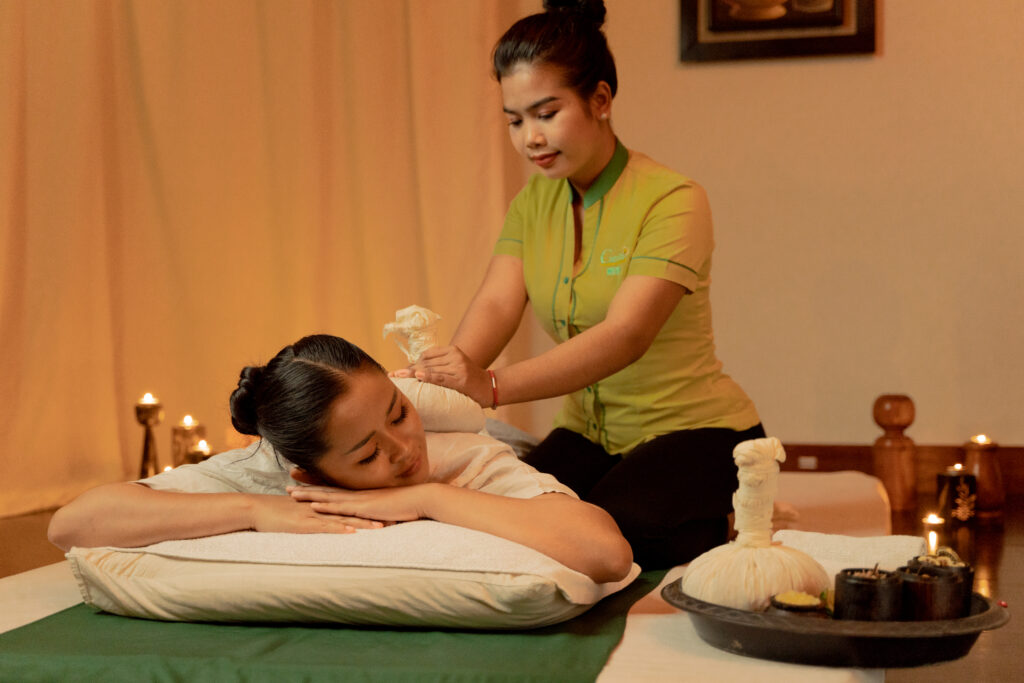 Champei Signature Massage
Using palm strokes and thumb pressure,
our skilled therapist works on your bodies key pressure
points to strengthen inner. This signature massage was
created exclusively for Champei Spa and especially used the
warm touching with therapist hands and formulated relaxing oil
to enhance the experience. The Art of Champei Signature Massage
is combined with Traditional Khmer Massage, and it is a blend of
deep tissue massage using pressure points, stretching, pulling,
and twisting techniques. It stimulates the blood circulation, releases
tension, and fulfilling all your senses.
60mins: 25$ / 90mins: 34$ / 120mins:40$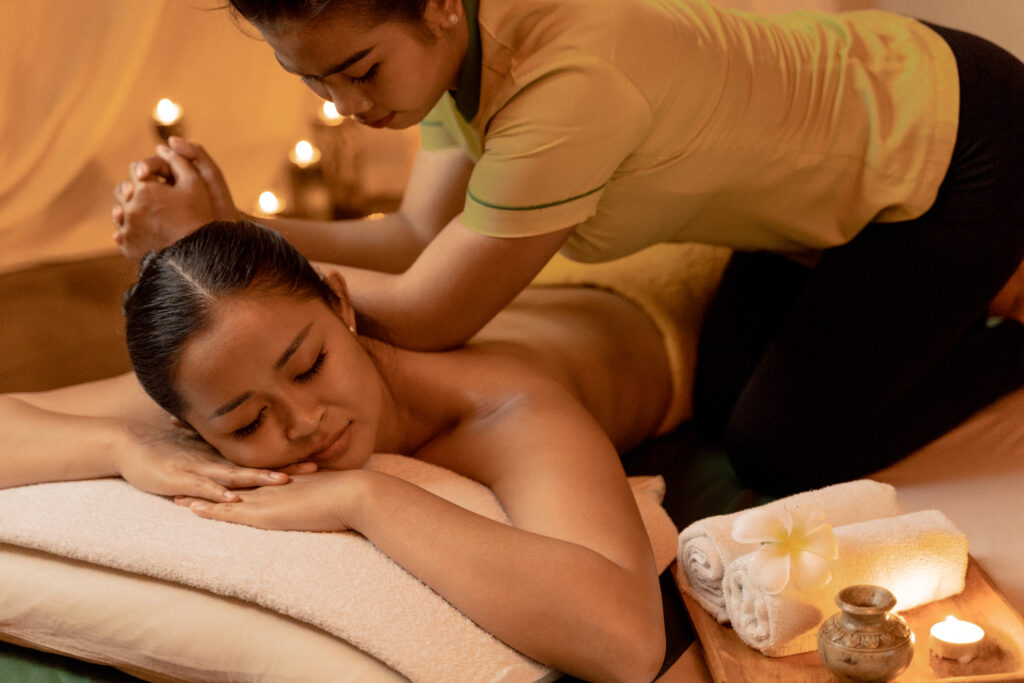 Aromatherapy Massage
The Classical European Massage technique of manipulating
muscles with oil massage is useful to improve circulation
and ease muscles aches and tension.
You can choose your own favorite oil to suit your mood
60mins: 25$ / 90mins: 34$ / 120mins:40$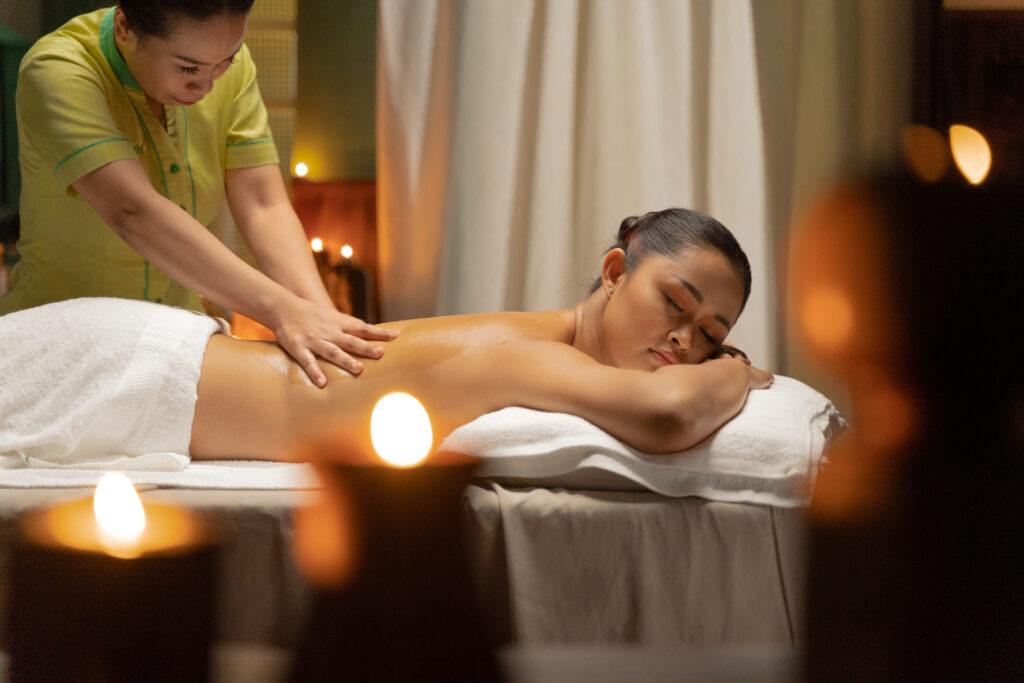 Foot, Back Head & Neck Massages
Foot Reflexology
Therapeutically, foot massage by using pressure points
to stimulate systematically all nerve reflexes in the foot
could completely improve the whole body function.
60mins: 16$ / 90mins:20$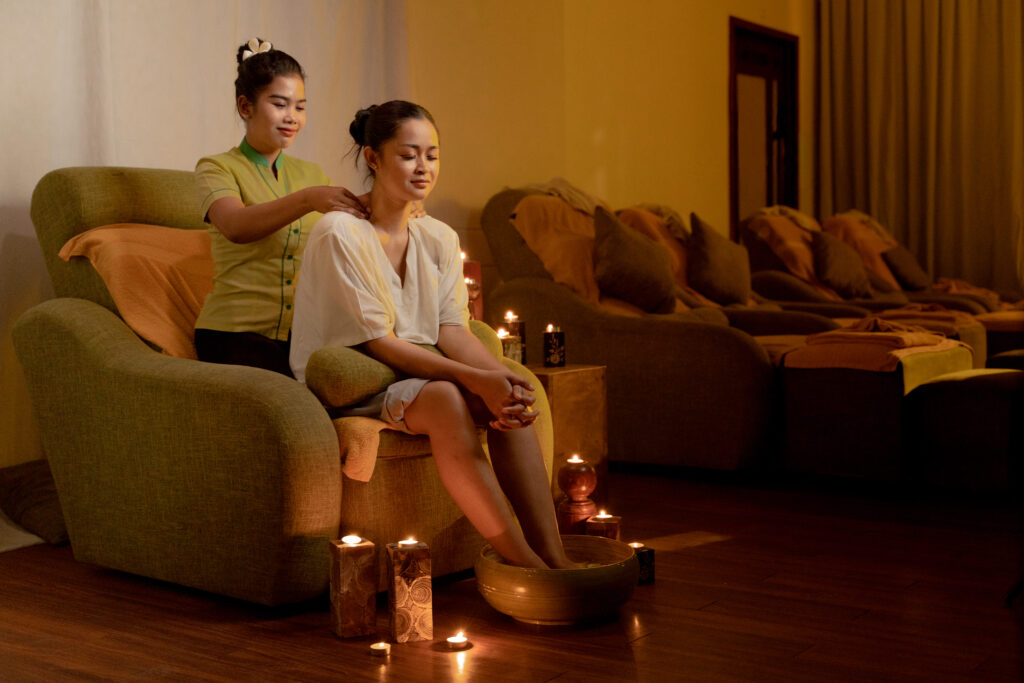 Body Scrub and Purifying Bath
Coconut Body Scrub & Purifying Bath
This rich creamy coconut scrub containing enzymes
and coconut extracting that are used to refresh dry skin.
The scrub begins by rubbing and massaging the coconut cream
across your body to make it dissolve. It helps to moisturize and
nourish the skin leaving it smoother, cleaner and revitalized.
90mins: 43$ / 120mins: 65$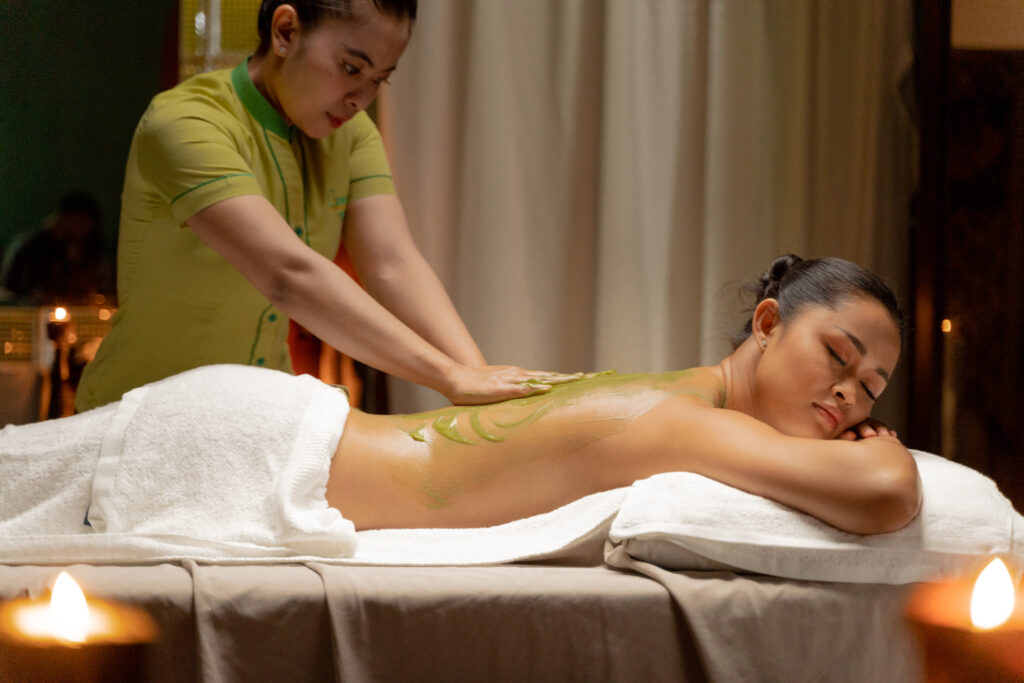 Papaya Body Scrub & Purifying Bath
Back to the ancient time, papaya is used to bathe in sour milk
to keep the skin smooth. Tropical Asian women daubs the mash
and the ripe papaya around their eyes to keep their wrinkles at bay.
Due to the fruit's mild exfoliating properties, the skin loses a layer,
and wrinkles appear less noticeable. This body treatment is designed
to soften and revitalize the skin when absorbed and remove
the flake cells on the skin's surface.
90mins:43$ / 120mins: 65$
Avocado Body Scrub & Purifying Bath
This simulating cleansing treatment consisted of massaging
your body with fresh avocado, promoting relaxation,
removing dead skin cells cleanses the pores,
moisturize the skin, and leaves skin clean and soft
after treatment, especially for dry skin.
90mins: 43$ / 120mins:65$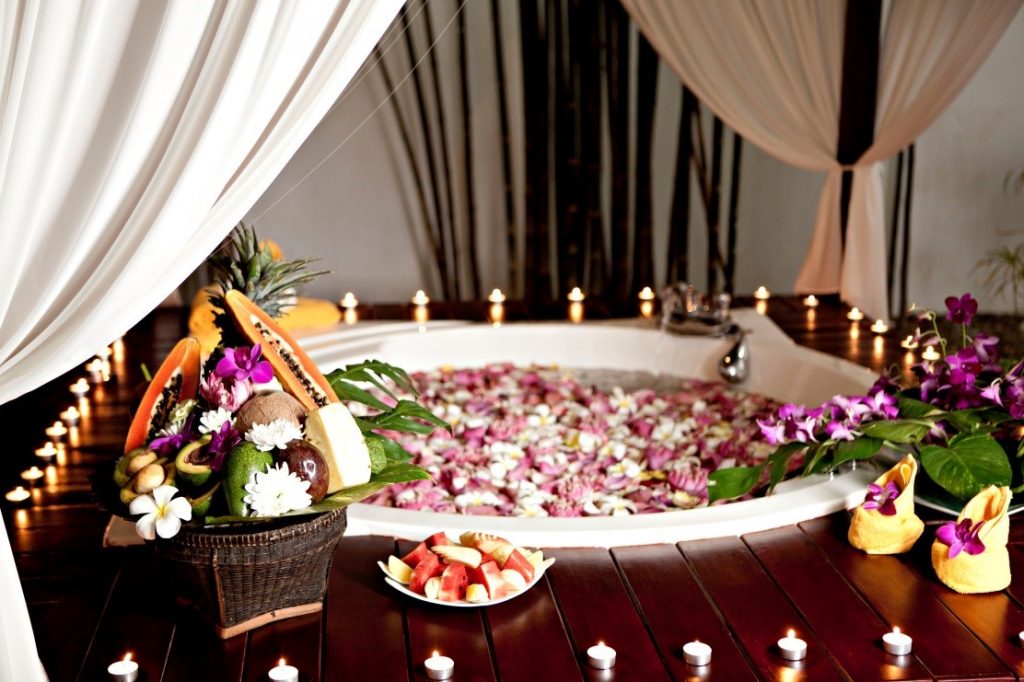 60mins: $12/ 90mins: $18
60mins: $10/ 90mins: $14
60mins: $10/ 90mins: $14